The main role of the TI operators is working on shift in the CERN Control Centre, assuring that all systems of the technical infrastructure run smoothly.
Our goal is to keep increasing the availability and reliability of the accelerators at CERN!
With approximately 70% of the time spent on shift work, the rest of the time is worked during normal office hours, working on different projects.
Each operator is specialised in one or more technical areas like electricity, cooling, ventilation, safety, fire detection, access systems, etc. for which he/she will be responsible for updating and maintain documentation, procedures and specific trainings.
Part of the work is helping all the technical groups at CERN maintaining a massive alarms database, making sure alarms are coherent and are understood by everybody.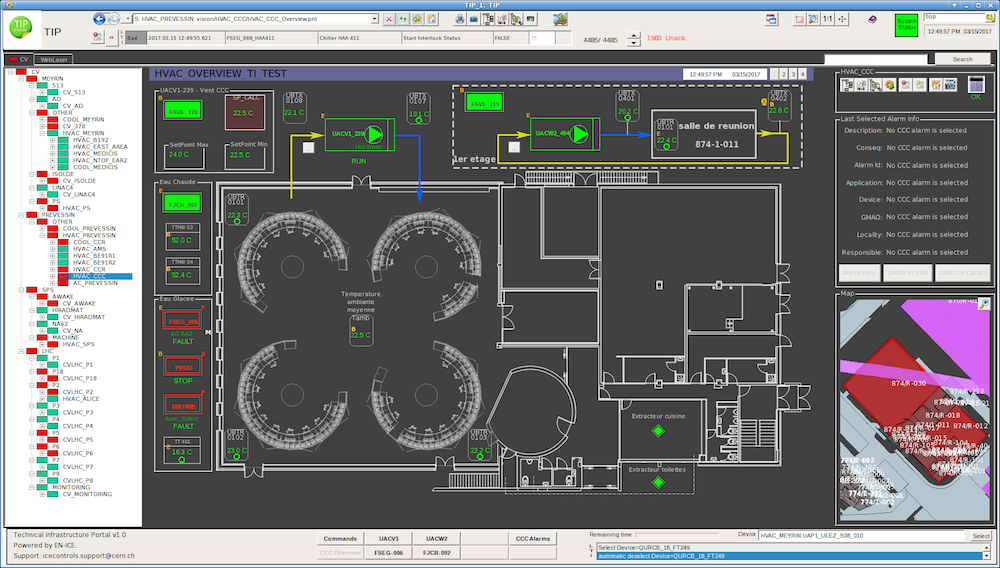 Another important task is updating and even creating new SCADA overviews/synoptics, that are being used every day by both the operators and technical experts working on the technical infrastructure.
We also work closely with equipment groups on more specific projects like putting in place monitoring of important lifts to the tunnel, work on various new installations or renovations of cooling stations, creating web tools for operations, and much more.